Dental Implants Cost Near Me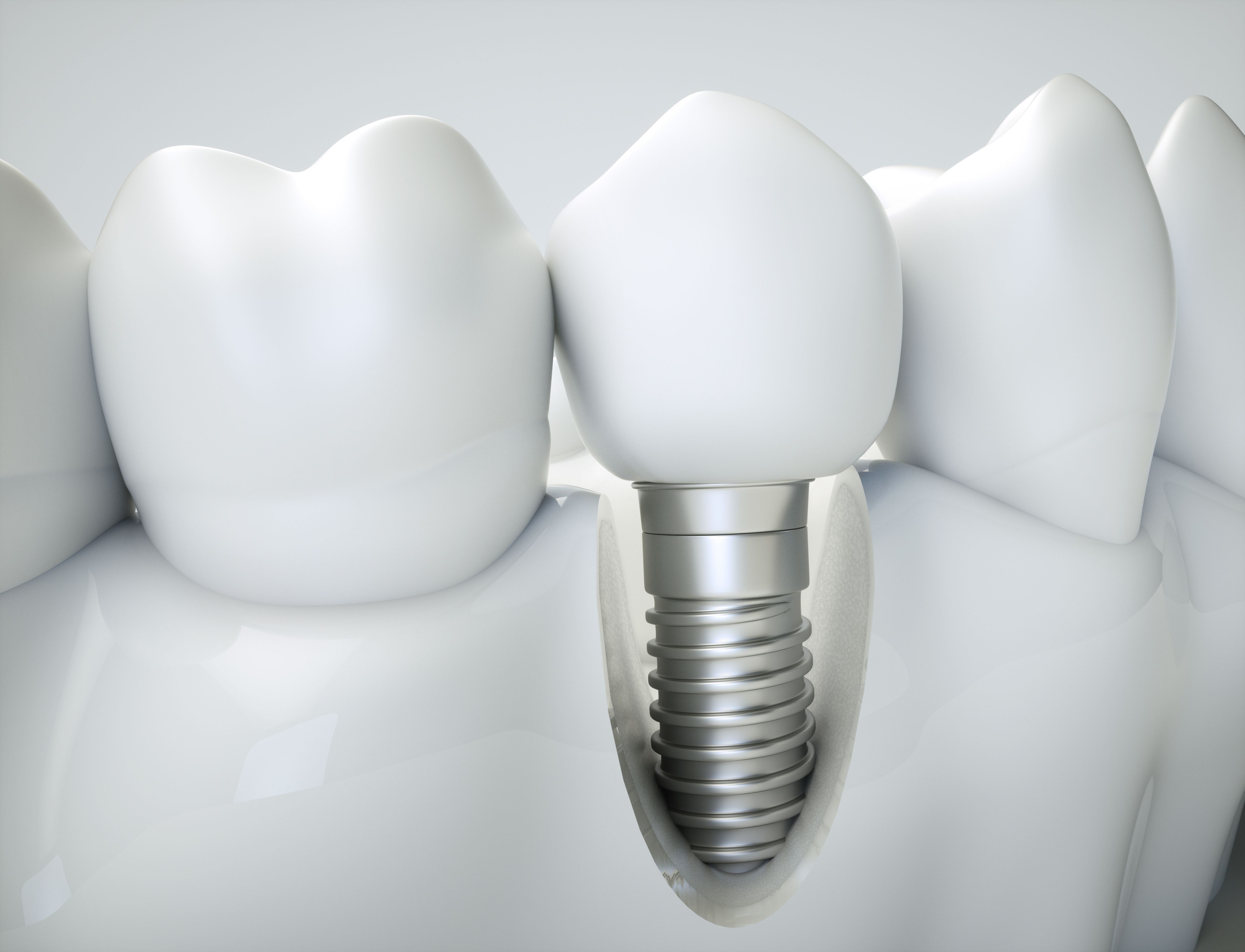 We are only blessed with two sets of teeth during our lifetime. Unfortunately, with our 'adult teeth' regularly coming on to the scene when we are as young as five or six years old, we have to be very committed to caring for our teeth to ensure their longevity. Sometimes, despite our best efforts, extensive damage or decay occurs and can leave us with no choice but to have single, or even multiple, teeth extracted, before they fall out of their own accord.
The Effects of Tooth Loss
Tooth loss can have a devastating effect, not only on your ability to bite, chew and speak properly but also on your emotional well-being. People who suffer from gaps in their teeth often find themselves altering the way that they speak or smile, refusing to eat in public, or avoiding social and professional functions.
Confidence and self-esteem can be adversely affected, and this can filter through into many areas of your life. The good news is that patients now no longer need to live with the compromises caused by tooth loss, thanks to the creation of dental implants.
A Revolutionary Tooth Replacement Solution
Dental implants are fast becoming the leading tooth replacement treatment in the world today. With an array of fantastic benefits, including convenience, durability, and discretion, it is little wonder that this revolutionary new treatment is so desirable. Let's take a look at some of the key reasons why patients are turning to dental implants for their tooth replacement solution.

- One of the biggest advantages of dental implants is that they restore both the functionality and appearance of your smile.

- As an artificial tooth replacement, implants are stain and decay resistant, meaning that many look as good as the day they were fitted even years later.

- Dental implants are custom created to fit perfectly, both in the space you have and in alignment with the rest of your teeth.

- The visible portion of the implant is created from a porcelain crown, that can be created in a wide variety of shades to match your existing teeth.

- Implants are more secure than any other type of tooth replacement solution. They do not slip or move around when you eat or talk, which helps make them extremely discreet.

- Dental implants have the highest success rate of any surgically implanted device.
A Solid Investment in Your Dental Future
Dental implants are now more affordable than ever before thanks to an increasing number of dental practices offering accessible finance options. These often include a free consultation, and the opportunity to spread the cost of your dental implant treatment over a number of months or years*.

The cost of dental implants can vary widely depending on where you live, the implant dentist you choose, and the extent of dental work that you need to be carried out. On average, you can expect to pay anywhere between $1,500 and $6,000 for a single implant, with multiple implants costing anywhere upwards of $3,000.

For a more accurate estimate based on your personal circumstances, you will need to attend a consultation with Dr. Le at Ahwatukee Dentistry.

Although the cost of dental implants may seem very high, most patients who have chosen this solution would agree, that it is a sound investment in your dental future. Not only is an implant unaffected by decay and rarely needs any maintenance beyond regular brushing and flossing, with proper care and regular check-ups with Dr. Le, it could last a lifetime.
If you would like to find out more about dental implants or would like a personal quotation, our team would be delighted to help you. Call our office today to arrange a no-obligation consultation at (480) 508-8200.
*depending on your credit arrange