Lumineers vs Veneers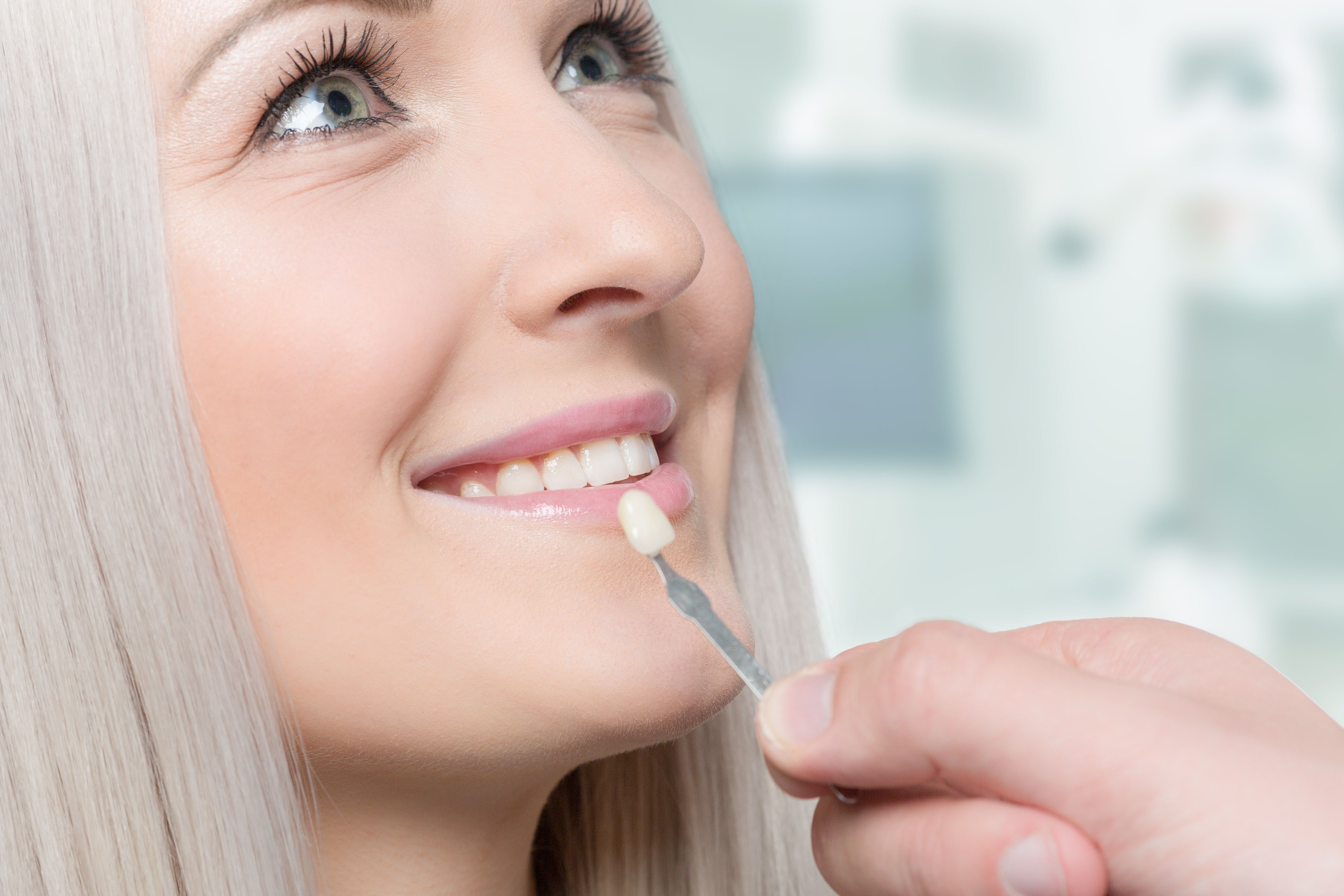 Do you wish you had whiter, straighter, or more perfect teeth? There are a variety of cosmetic dental treatments that can help you get the Hollywood smile of your dreams. Porcelain veneers and Lumineers, a type of veneer, are the most common cosmetic treatments used to whiten smiles and cover blemishes.

Traditional veneers and Lumineers are similar treatments with subtle differences. Both of these treatments require bonding thin, natural-looking porcelain shells over your teeth to make your smile more beautiful.

Traditional veneers were one of the first cosmetic treatments used to treat cracked or chipped teeth, gapped teeth, and yellow and stained teeth. As dental technology continues to advance, porcelain veneers have become more and more effective. Lumineers are a type of porcelain veneer system that are often requested by patients.
How Do Traditional Veneers Work?
With regular, traditional veneers, we will create a porcelain shell to cover your tooth or teeth that are being treated. At your initial consultation for porcelain veneers, we will need to take an x-ray of your mouth to help create a mould for your future treatments.

During the second appointment, we will need to prepare your tooth to attach the veneer. Traditional veneers are irreversible, since they require reshaping the natural tooth. Typically, we will remove about half a millimeter of the tooth's surface.

With traditional porcelain veneers, removing any less than this amount can make your tooth appear too large and bulky. We will need to assess the current shape and size of your tooth to determine how much enamel would need to be removed for your customized treatment.

Treatments for regular porcelain veneers can be completed in about two visits, and the results can last for years. However, if at some point your veneers need to be removed, the remaining tooth will be unprotected. The permanent removal of enamel that is required for traditional veneers can be concerning for some patients looking for a more conservative options.
How are Regular Veneers Different from Lumineers
The primary distinction between Lumineers and regular porcelain veneers is that Lumineers require less preparation of the natural tooth, making them a good option for patients looking for a less invasive treatment.

Unlike regular porcelain veneers, Lumineers are created out of ultra-thin material, so they require little to no preparation of the tooth. Instead, Lumineers are created, so they can be conveniently bonded over the teeth. With Lumineers, the original teeth remain unaltered, which some patients prefer as a long-term cosmetic solution.

Lumineers are also a much more convenient and quicker treatment than regular veneers, since they can be placed in one office visit. Unlike traditional veneers, with Lumineers, you don't have to worry about receiving temporary acrylic teeth, while being fitted for the permanent porcelain shells. With the minimal preparation required for Lumineers, you also won't have to deal with injections for anesthesia.
How are Lumineers and Veneers Similar?
Lumineers and porcelain veneers are similar in that both treatments are created from porcelain to improve crooked, misaligned, or yellow teeth. Both options are durable, strong, and discrete, mimicking the natural appearance of your teeth.

Because Lumineers and most traditional veneers are made from porcelain, they won't change color or stain over time, and they are custom-made to feel comfortable and look natural. Porcelain veneers and lumineers have comparable costs.

Deciding whether you want regular veneers or Lumineers will most likely depend on your cosmetic dental goals. For patients wanting to take a more conservative approach, Lumineers are often a good option. For patients looking for a more durable solution, traditional veneers can usually withstand harder bite pressure.

Not every dentist is Lumineer certified. Our experienced cosmetic dentists at Ahwatukee Dentistry are Lumineer certified, and offer Lumineers for patients that don't want any of their tooth's surface removed for regular veneers. We will be able to discuss your options at your consult, since some patient's teeth could benefit more from traditional porcelain veneers over Lumineers. Call us today to learn more at 480-508-8200.