What Conditions are Best Treated with a Snap-On Smile?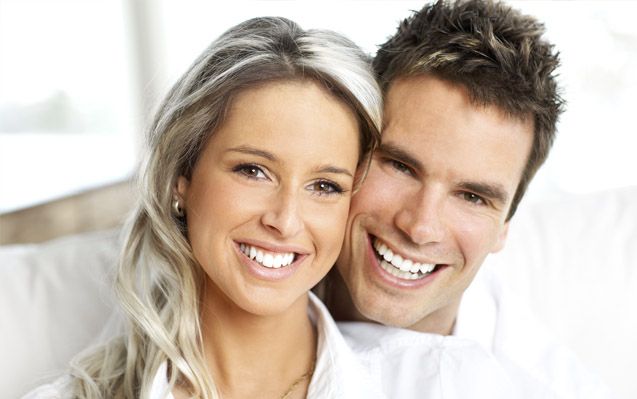 A beautiful smile is one of the most desirable features. Unfortunately, it is also commonly cited as one of the aspects of our appearance that many of us would like to change. In fact, some studies show that as many as 42% of people have said that their smile is the first thing that they would alter about their appearance.

To help improve confidence and self-esteem, an increasing number of people are turning to cosmetic dentistry. Once considered something that was only obtainable by the rich and famous, cosmetic dentistry is now more accessible and affordable than ever before. One of the newest smile transformations available at Ahwatukee Dentistry is the Snap-On Smile.

What is a Snap-On Smile?
A Snap-On Smile is a revolutionary and painless way to transform the appearance of your teeth and help you to achieve the smile that you have always dreamed.

Created from hi-tech, high-quality dental resin, the Snap-On Smile is a single device that sits over the top of your natural teeth, hiding them and any imperfections that you have completely. Each Snap-On Smile is custom designed, meaning that patients receive a device with teeth that look so natural, no one need ever know that they're not!

What are the Benefits of a Snap-On Smile?
The Snap-On Smile was created as a solution to the demand for a beautiful smile, but at a cost that is achievable by the many, not just a few. However, in addition to affordability, the Snap-On Smile has a number of other unique benefits.
- Available for both upper and lower teeth
- Transforms the appearance of all the teeth in just one, simple to use device
- A variety of shades available
- A perfect fit, designed specifically for your teeth
- Despite being very thin, the resin used to create your device is extremely strong, making the Snap-On Smile very durable and a great investment in the appearance of your teeth
- No invasive surgery required
- No limitations on the food and drink that you can enjoy
- Hides a multitude of cosmetic dental problems
- Only two visits to your cosmetic dental surgeon are required
What Conditions can be Snap-On Smile Treat?
A custom-designed Snap-On Smile can hide a multitude of dental conditions. Some of the problems best treated with this revolutionary cosmetic dental solution include patients:
- with minor cosmetic damage such as cracks and chips
- who are missing one or more teeth (but have a minimum of four teeth remaining on the arch)
- who have teeth that are stained or discolored, that perhaps have not responded well to whitening treatments
- with teeth that are stained or discolored and are unable to tolerate whitening treatments
- who suffer from orthodontic problems such as twisted or crooked teeth, or gaps between them
- who already have a partial denture, but are looking for a more comfortable alternative
- that suffer from dental phobia
- that are unable to undergo invasive dental procedures, often due to medical conditions or advancing age
- who cannot afford other varieties of smile transformations
Are there any instances in which a Snap-On Smile is not suitable?
Although a Snap-On Smile is a solution that is suitable for many different people, there are a minority of patients who will not be considered acceptable candidates for the procedure. These include:
- Patients with less than 4 natural teeth remaining in the arch they wish to address This is because the Snap-On device uses your natural teeth to support it.

- Patients who have advanced periodontal disease.

- Patients whose front teeth protrude significantly.
If you would like to find out more about the advantages of the Snap-On Smile, or if you would like to arrange an appointment to discuss your candidacy, please do not to call Ahwatukee Dentistry in Phoenix, AZ today at 480-508-8200.