What to Look for When Choosing a Dentist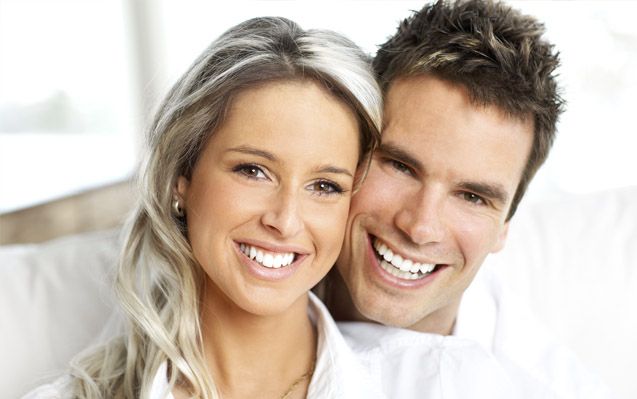 Welcome to Ahwatukee Dentistry's blog! Over the upcoming months, we're going to use our blog as a platform to answer commonly asked questions about dental treatments, and improve the dental health knowledge in our communities.

We also hope to discuss local events in Phoenix, Tempe, Ahwatukee, and Chandler. Today, we want to start our blog off by answering one of the toughest dental questions for patients: "How Do I Choose the Right Dentist in My Area?".

Are you new to the Phoenix area, or unhappy with your current dentist? There are a lot of dentists in our community, which can make it hard to know which one is the best for your family.

It's best if you start your exploration for the perfect dentist by doing some online research and making some phone calls. Oftentimes, close friends and coworkers are able to offer trustworthy recommendations of dentists in the area. It's a good idea to find your dentist and do research before a dental emergency crops up.


How to Choose the Right Dentist
Choosing the right dentist will depend on you and your family's unique circumstances. At the same time, there are a number of factors you should take into account when looking for a dentist.
​​​​​​​
Personal Comfort. One of the biggest factors to consider when choosing a dentist is whether you feel at ease and trust that person. This factor is especially important if you have young children, or if you or someone in your family has dental anxiety. Trusting your dentist means that you will feel comfortable talking to them about all of your dental concerns, especially when it comes to discussing procedures, feeling safe talking about your anxieties, and being unafraid to ask about sedation medication. At Ahwatukee Dentistry, our dentists are committed to providing the best chairside manners, so our patients can feel comfortable - no matter their age or anxiety levels.
Education and qualifications. You can wait until your initial consultation to look for your dentist's education and qualifications, or you can do research online. It's a good idea to ask your dentist about their policies on infections, as well as if they are a part of any dental societies. At Ahwatukee Dentistry, our dentists, Dr. Zhu and Dr. Tam T. Le, have advanced education, certifications, and qualifications. Our office is clean and welcoming, while maintaining the highest professional standards and procedures for dental care.
Cost of dental care. Finding the most affordable dentist doesn't always mean it is the highest quality. Oftentimes, patients will need to find dentists that uniquely fit into their budget. There are some things you can look for that can help you pay for your dental care. For instance, does the dentist accept your dental insurance? Does your dentist offer payment plans, or offer multiple forms of payments? It's a good idea to ask your dental practice for estimates that fit your budget, before paying for treatments completely out of pocket. At Ahwatukee Dentistry, we're committed to providing affordable, yet high quality dental care. We also accept multiple kinds of dental insurance, including CareCredit, as well as payments from Visa and MasterCard. We also routinely offer dental promotions for patients that need specific treatments.
Accessibility. It's a good idea to choose a dentist who is central to your home, work, or children's schools. Choosing an accessible dentist will make it easier to arrive on time for your appointments, as well as give you more free time to schedule appointments. While this should be a big factor in your decision, it's a good idea to weigh location against qualifications and comfort.
Perhaps one of the biggest factors you need to take into account when choosing a dentist is the current state of your dental health. For instance, if you're having painful symptoms, like toothaches, jaw pain, or bleeding gums, you might need to see a dentist that offers a range of treatments.

The dentists at Ahwatukee Dentistry offer everything from general dentistry to routine fillings, dental implants, and periodontal treatments. This way, you can have all of your dental treatments completed in one office, instead of having to outsource to specialists. We also offer a variety of cosmetic treatments, like snap on smiles and porcelain veneers, to improve the appearance of our patient's smiles.

Want to learn more about the treatments, procedures, and credentials at Ahwatukee Dentistry in Phoenix, AZ? Schedule a consultation today at 480-508-8200.