Wisdom Teeth
​​​​​​​​​​​​​​
​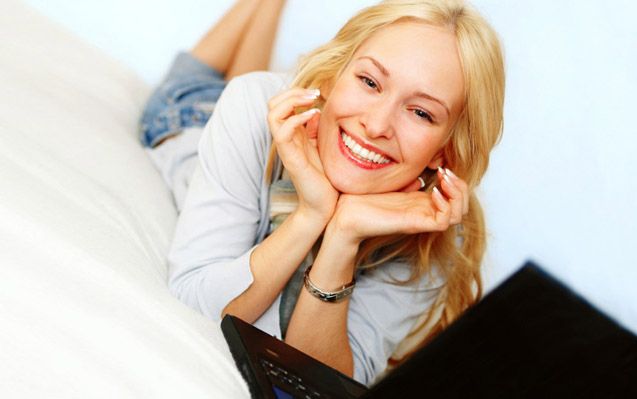 Wisdom teeth, or third molars, are the last teeth to erupt in your mouth and are the teeth least needed for good oral health. Most people have four wisdom teeth that usually erupt through the gums in their late teens or early twenties. Sometimes wisdom teeth remain trapped in the jawbone under the gums because there is insufficient room for them to erupt.
Wisdom teeth can cause gum disease, crowding or other damage to adjacent teeth, decay (due to the inability of your toothbrush to keep the area clean), and bone destroying cysts. Pain and swelling are the most common symptoms of problem wisdom teeth. Whether you have obvious symptoms or not, it is important to diagnose existing or potential problems caused by your wisdom teeth. Removal is often the wisest decision for your health and well-being.
When a wisdom tooth is impacted, it may need to be removed. If it is not removed, you may develop gum tenderness, swelling, or even severe pain. Impacted wisdom teeth that are partially or fully erupted tend to be quite difficult to clean and are susceptible to tooth decay, recurring infections, and even gum disease.
Each patient's situation is unique. Dr. Tam Le and the Ahwatukee Dentistry team will typically take a panoramic X-ray to determine whether your wisdom teeth will need to be removed. If the wisdom teeth are recommended to be removed, it is best to have them removed sooner rather than later.
Dr. Le will let you know if you are a candidate for Wisdom Teeth because it is only recommended for select cases only, because it may not the best option for everyone, and some patients require more specialized dental care.
Reasons to remove wisdom teeth
While not all wisdom teeth require removal, wisdom teeth extractions are most often performed because of an active problem such as pain, swelling, decay or infection, or as a preventative measure to avoid serious problems in the future. If impaction of one or more wisdom teeth is present, and left untreated, a number of potentially harmful outcomes can occur, including:
Damage to nearby teeth: Second molars (the teeth directly in front of the wisdom teeth) can be adversely affected by impacted wisdom teeth, resulting in tooth decay (cavities), periodontal disease (gum disease) and possible bone loss.
Disease: Although uncommon, cysts and tumors can occur in the areas surrounding impacted wisdom teeth.
Infection: Bacteria and food can become trapped under the gum tissue, resulting in an infection. The infection can cause considerable pain and danger.
Tooth Crowding: It has been theorized that impacted wisdom teeth can put pressure on other teeth and cause them to become misaligned (crowded or twisted). This theory isn't universally accepted by all dental professionals, and it has never been validated by any scientific studies.
Wisdom teeth examination
As with any dental procedure, your dentist will want to initially conduct a thorough examination of the wisdom and surrounding teeth. Panoramic or digital x-rays will be taken in order for your dentist to evaluate the position of the wisdom teeth and determine if a current problem exists, or the likelihood of any potential future problems. The x-rays can also expose additional risk factors, such as deterioration or decay of nearby teeth. Early evaluation and treatment (typically in the mid-teen years) is recommended in order to identify potential problems and to improve the results for patients requiring wisdom teeth extractions. Only after a thorough examination can your dentist provide you with the best options for your particular case.
What does the removal of wisdom teeth involve?
Wisdom teeth removal is a common procedure, generally performed under local anesthesia, intravenous (IV) sedation, or general anesthesia by a specially trained dentist in an office surgery suite. The surgery does not require an overnight stay, and you will be released with post-operative instructions and medication (if necessary), to help manage any swelling or discomfort. Want to learn more about wisdom teeth extraction? Call Ahwatukee Dentistry today at 408-508-8200.